The Resources You Need To Succeed
At RCV, I only recommend resources that I've either created or use myself. There's no hype or fluff here—just the very best stuff that I've found to be essential to achieving fishing success.
[Full Disclosure: This page on fishing resources contains affiliate links. As an affiliate, I receive compensation if you purchase through these links, at no extra cost to you. You can read my complete disclosure statement here.]
FISHING TACKLE
ROD AND REEL RECOMMENDATIONS FOR BAY FISHING
Are you completely new to fishing? Here are some recommended bay fishing setups. I'm going to give you the specs you can take to your local tackle shop. Tell them you are looking for a 10lb setup to fish the bay. Here are the specs…
REEL & ROD SPECS:
     • 2500 Size Spinning Reel rated for 8-12lb fishing line
     • 6.5′ to 7.5′ Medium or Medium Heavy Rod with Fast Action and Lure Weight from 1/4oz to 1oz
If you just want to order on line, I'll list a few combos below.
BEGINNER SPINNING REEL COMBOS
If you are new and just want to start as cheap as possible here is a good option for you
Shimano Fishing Rod & Reel FX SPINNING COMBO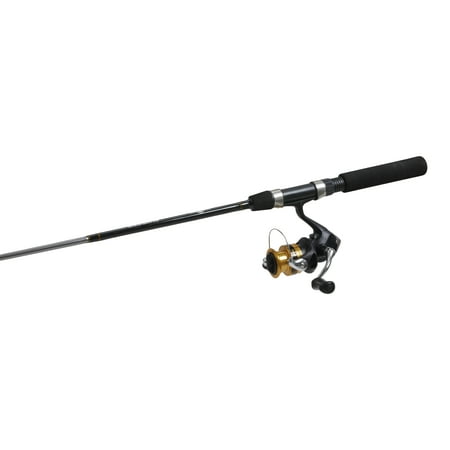 MY CURRENT ROD AND REEL SETUPS
These are the rod and reel setups I use.
Light Setup – Used to throw light baits like the Ned Rig. The reel is a Daiwa Fuego 2500. I have it paired with a Phenix Feather Medium Fast Spinning Rod.
Daiwa 0001-4676 Fglt2500D-XH Fuego Lt,Black
Phenix Feather Bass Fishing Spinning Rod (7′ 7″, Medium/Fast)
FULL LIST COMING SOON…
PROVEN BAITS
These are some of my favorite baits. They are easy to fish, easy to setup, and get bites.
Z-MAN Power Finesse Shroomz Green Pumpkin (1/5 Oz)
 – These are my go to lure when the fishing gets tough and I just want to get a fish.
Z-man, Finesse TRD Lures, 2 3/4″ Length, Mud Smelt, Per 8, TRD275-28PK8
 – These TRD Lures are designed for the Power Finess Shroomz mentioned above. I like these colors: Mud Smelt, California Craw, Red Bone, and Green Pumpkin
TOOLS
These tools will help you deal with your fish and make the fishing experience more enjoyable.
Shimano Brutas Power Pro Braid Scissors W/Sheath 5″
– I use these scissors to cut fishing line, bait, straps, para-cord, etc.

Yak-Gear The Fish Grip Blue 10″
– Used to hold the fish while you remove the hook without putting your thumb in it's mouth. There are a lot of knock offs out there so make sure you get THE FISH GRIP.

Briggs Precision Kelly Forceps Locking Tweezers Clamp, Silver, Curved, 5-1/2 Inch – Commonly referred to as Hemostats these locking tweezers are great for extracting engulfed hooks out of fish.
KAYAK FISHING GEAR
Lixada Red Safety Travel Flag for Kayak Towing Warning Flag
 – This safety flag is required on your kayak if it sticks out beyond your bumper while transporting it.

Hobie Trax 2-30 Plug In Cart
– I depend on this cart so I can move my PA14 on my own. A must have for kayaking fishing independance.

Yakattack VISI Light, 1/4-20 female threaded connection
 – Piece 1 of 3


Yakattack VISICarbon Pro Mast Repair Kit, Includes both carbon tubes and replacement shock cord
 – Piece 2 of 3

Yakattack VISICarbon Pro Conversion Kit, converts any version to CPM – Piece 3 of 3
ABSOLUTE OUTDOOR Onyx A/M-24 Automatic/Manual Inflatable Life Jacket
 – My go to PFD. Always ware one even if you know how to swim!

STANDARD HORIZON HX870 Floating 6W Handheld VHF with Internal GPS
– Marine Radio
Elite-12 Ti2-12-inch Fish Finder Active Imaging 3-in-1Transducer, Wireless Networking, Real-Time Map Creation Preloaded C-MAP US Inland Mapping …
XTRATUF Legacy Series 12″ Neoprene Men's Fishing Boots, Copper & Tan – I use these on 80% of my kayak sessions. These are also great on sportfishing charters.
XTRATUF Riptide Men's Airmesh Deck Shoes, Black & White (22000)

ANETIK Revolt Jacket – Excellent water/wind proof jacket for rainy weather or launching/landing La Jolla.
Grunden's Men's Gage Weather Watch Trouser
– Always in my front hatch for Launching or when the weather turns.
Promar GF-302 Aluminum 43″-72″ Telescopic Gaff, Gold
 – When the fish I bring in is well beyond the legal size limit and I want to keep it I'll use my gaff. This is the gaff I use on my kayak.

Rogue Endeavor Large Stainless Steel Game Clip System + Stainless Core Coiled Lanyard for Kayak Fishing
– Game Clip for landing and securing big fish
GEAR
CLIQ Chairs – Bottle sized chairs for anywhere. These chairs pack down so small I have 4 in my truck at all times. Get a free bag with purchase when you use code: FREEBAG2020
ORGANIZATIONS YOU SHOULD SUPPORT
Coastal Concervations Association California (CCA California) – Why?
RCV EMAIL LIST
Best way to keep in touch and get the very best of RCV content.